INTERNSHIP PROGRAM TABLES
Date Program Tables are updated: Annually, August
Program Disclosures
As articulated in Standard I.B.2., programs have "admission and employment policies that directly relate to affiliation or purpose" that may be faith-based or secular in nature. However, such policies and practices must be disclosed to the public. Therefore, programs are asked to respond to the following question.

Internship Program Admissions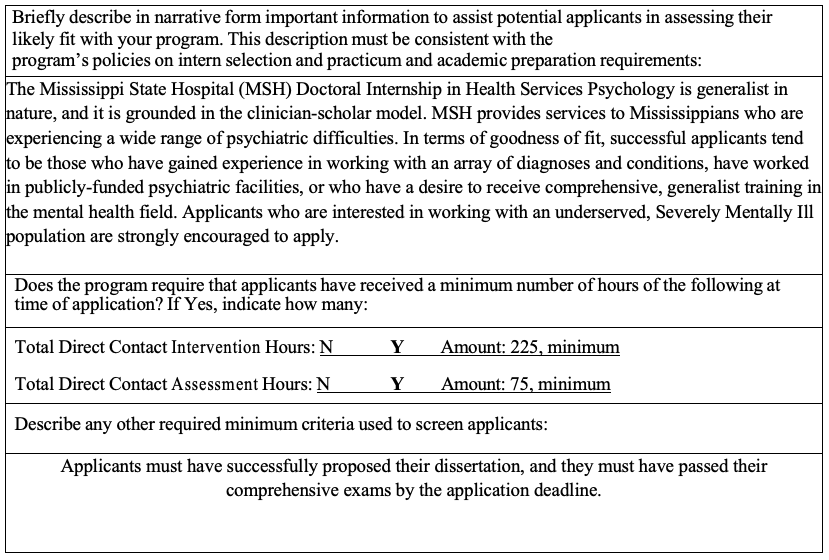 Financial and Other Benefit Support for Upcoming Training Year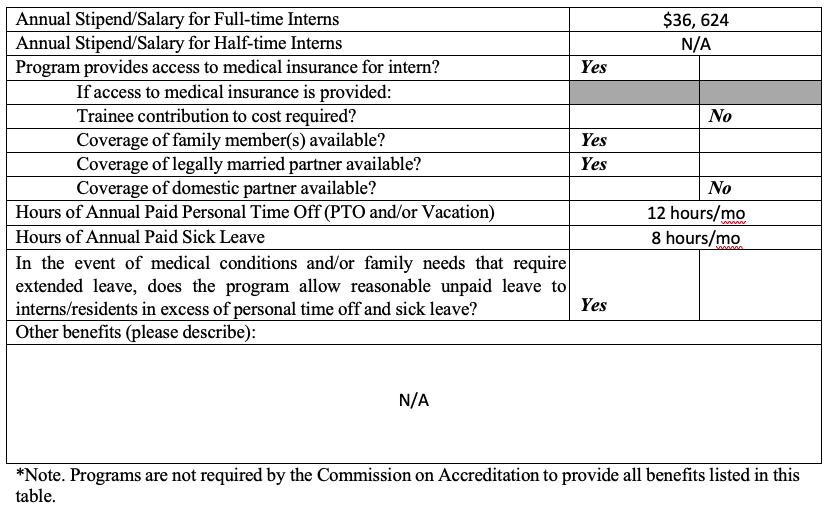 Initial Post-Internship Positions
(Provide an Aggregated Tally for the Preceding 3 Cohorts)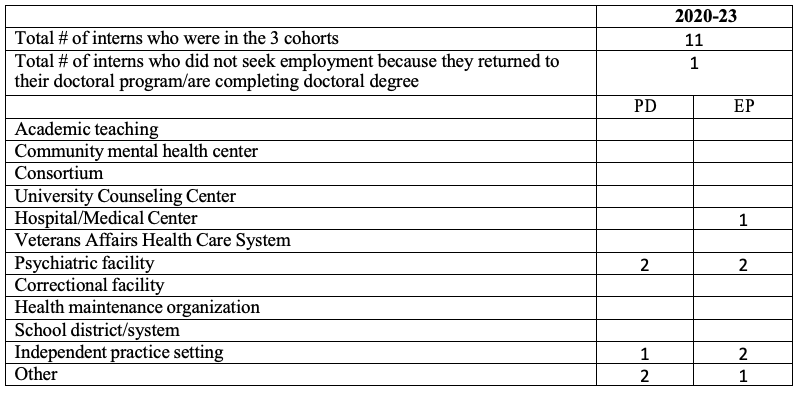 Note: "PD" = Post-doctoral residency position; "EP" = Employed Position. Each individual represented in this table should be counted only one time. For former trainees working in more than one setting, select the setting that represents their primary position.